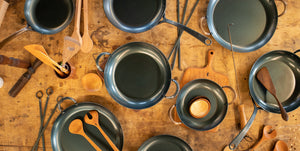 How To
Blanc Loyalty Program
Our loyalty program is designed to reward our loyal customers for their support. The program implements a point system, allowing for points to be earned through purchases and other actions such as sharing us with friends. Points can be used towards purchases and there is no limit to how many you can earn!
Loyalty home
Our Loyalty program sits in the bottom right corner of the website pages. Click it to expand the program's popup.
Sign Up
To receive loyalty program benefits, add your email into the "Access your rewards" section.
earn rewards
From the email, create a Blanc account or continue using the loyalty program as a guest. You will be able to earn, track and use your loyalty points as account holder or as a guest.
create account
Signing up for an account stores your information for further purchases but does not sign you up for any marketing emails or materials. If you sign up for an account, 200 points is credited to your account.
ways to earn
Earn points by signing up for an account, following us on instagram, your birthday, and for every purchase you make. You get 1 point for every dollar spent.
Refer Friends
If you share the provided URL with a friend, they get $10 off their purchase and you get a $15 off coupon if they make a purchase.
Ways to redeem
Every 100 points gets you $5 off a purchase. Click the redeem button for your dicount code.
Use discount
You can choose how many points you'd like to use per purchase. Once the amount is selected, a coupon code will be created for you. If you select apply code, the code will automatically be applied to your purchase and the discount taken out at checkout.