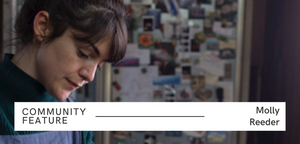 About
Molly is our uber-talented friend who is a world-traveling illustrator and baker. Here she offers her recipe for a warming blueberry citrus cake, baked in our 13" Roaster. She has worked as a baker in New Orleans, Australia, New Zealand, and Bulgaria. Find more of her work on her Instagram @Mollyreeder or at her website: mollyreeder.com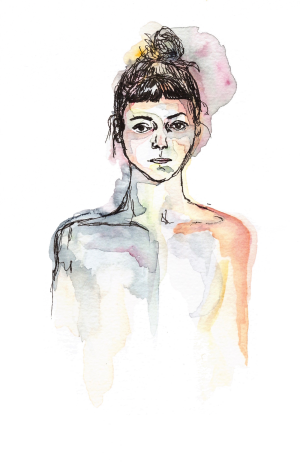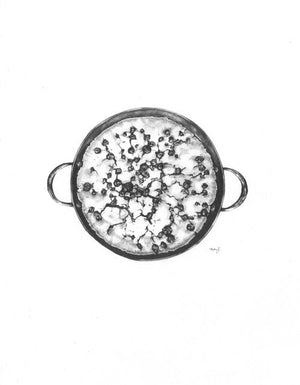 Blueberry Cobbler Cake baked & illustrated by Molly Reeder
Ingredients
Zest from one lime
1 tablespoon chopped fresh mint
2 1/2 cups blueberries (fresh or frozen)
1/2 stick (2oz.) of butter
1/4 cup canola oil
1 cup spelt flour
1 1/2 teaspoons baking powder
1/2 teaspoon salt
3/4 cups milk
1/3 cup agave nectar or maple syrup
1 teaspoon vanilla
1 cup yogurt or cream
Recipe
Preheat the oven to 350 Fahrenheit. 
Mix together the blueberries, lime zest, and mint in a bowl. Let this sit while you are preparing the other ingredients. 
Place the butter and oil in the roaster. Put the roaster into the oven while it is heating up so that the butter melts. 
In a clean bowl, sift together the flour, baking powder, and salt. Remove the hot pan from the oven and let cool slightly. 
In another bowl, mix together the milk, agave, and vanilla extract. Pour in the melted butter/oil and mix until incorporated. 
Pour the wet ingredients into the dry and whisk until just mixed together smoothly, with no clumps. Pour this into the hot pan, that has been greased already from the butter and oil that were in it before. drop the blueberries throughout the batter evenly. 
Place the cake in the oven and bake for 30-35 minutes, or until the edges are slightly caramel-brown and the middle is cooked through. 
Let cool, slice, and serve with a dollop of yogurt or whipped cream.